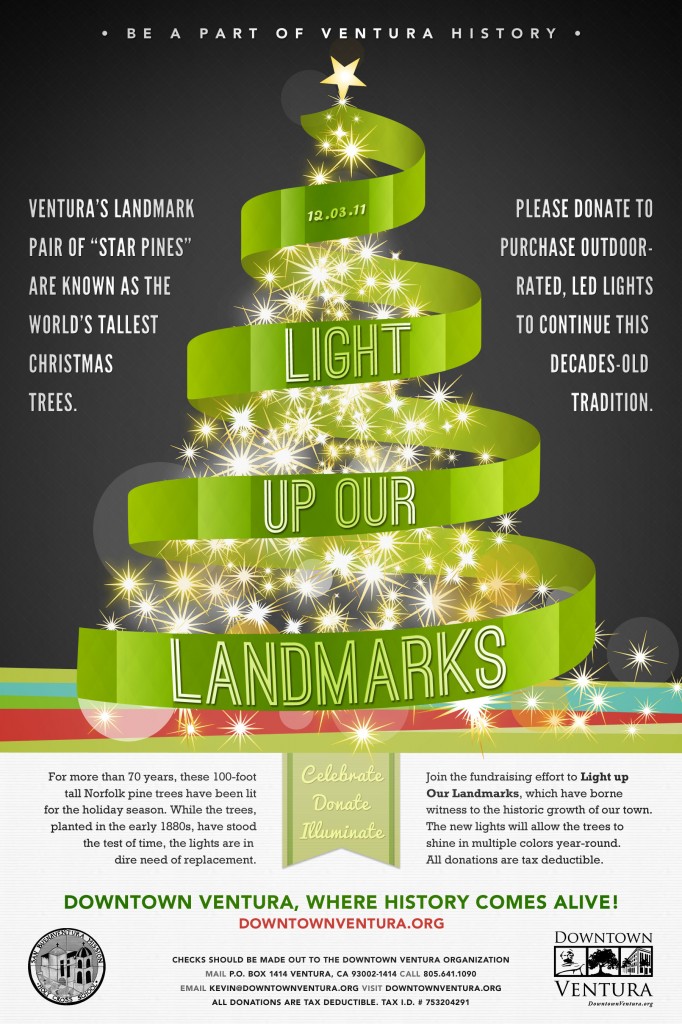 Last week I designed the poster for the launch of "Light Up Our Landmarks," a fundraising effort by the Downtown Ventura Organization and the San Buenaventura Mission to purchase much-needed, year-round LED lights for the city's famous 130-year-old pine trees. The posters were unveiled at my favorite little surf town's Christmas tree lighting ceremony on Dec. 3.
I wasn't provided with any artwork or text other than the slogan, so I played around with several different concepts, but this one worked the best for the 2-day turnaround we had. These particular trees are called "star pines," which makes them sound magical and especially fit for Christmas. I wanted to capture that sense of holiday magic — as well as the magic of their transformation from plain old pines to big sparkling presents for the city. So I decided to render the trees as a single unit, with a simple ribbon tree wrapped around a second tree composed of stars.
Below is an alternate version I created, along with the original text I wrote (a little more playful, but not as straightforward). Thanks for the project Kevin!